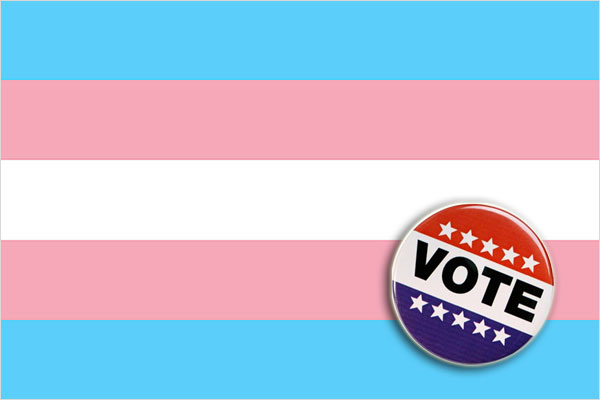 Las Vegas, Nevada – TransgenderDate, one of the world's leading trans dating websites, is offering incentives for their members to get out there and vote in the upcoming elections. To encourage everyone to vote we will be donating $1 to the National Center for Transgender Equality for every member that sends us proof they voted. We will be also giving out VIP memberships to any non trans members that send us proof they voted. The proof requirement is sending us a selfie with your I Voted sticker, a picture of your ballot or anything else that proves you voted.

"With the recent actions of the US administration it is clear that the trans community is under attack," said Jim Sky of TransgenderDate "there is a ton of anger and sadness in the community right now. The bigots in charge are dangerous and must be stopped. All Americans that support trans equality must get out and vote in this election. In the places where there are wonderful trans candidates or policy issues it is imperative. Please get out and vote. The lives of trans people in America depend on it!"
Founded in 2007, TransgenderDate is one of the real dating websites catering to the trans community. Today, TransgenderDate has over 400,000 members from over 80 countries worldwide. TransgenderDate is a privately owned and operated site based in Las Vegas, NV. The site specializes in connecting real people who are looking for love.
To participate or for more information, visit: https://transgenderdate.com