Top Makeup Tips For Trans Women:
Tip 1: How to Cover Beard Shadow
Stage 1. Prep Your Skin
It's important to prep your skin before covering your beard shadow. Here are two simple steps for prepping your skin.
Step 1. Shaving the face
Shave your face all over. If you have ingrown hairs you can treat these by exfoliating and moisturizing your face twice a day. 
Step 2. Apply Moisturizer 
After shaving, make sure that your face is completely dry. Apply a moisturizer that is best suited to your skin type. Jecca Blac Hydrate Primer offers a hydrating finish and primes for makeup. The formula includes ceramides and fatty acids which are necessary for replacing and retaining moisture in the skin.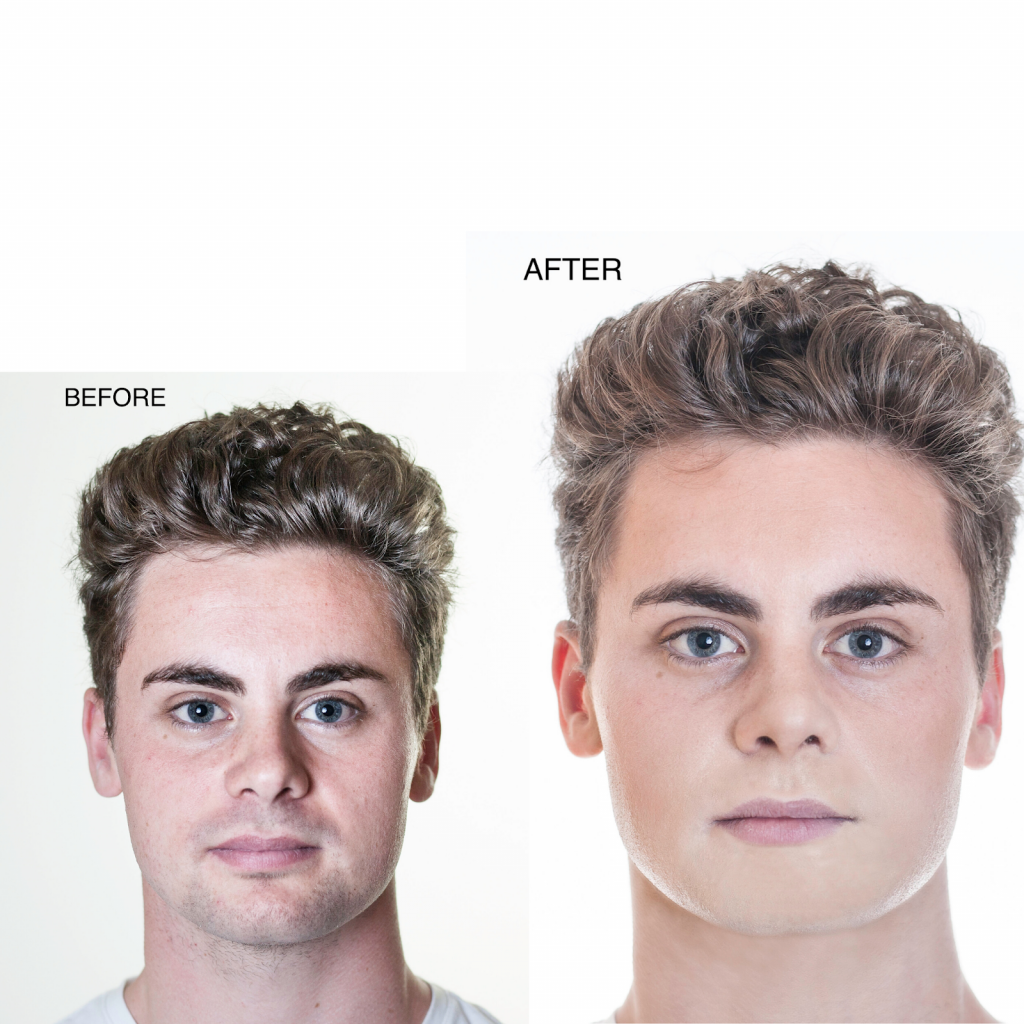 Stage 2: Apply Makeup To Cover Beard Shadow
Makeup Brushes 
When covering beard shadow we recommend using a beauty blender or a round foundation brush. 
Step 1. Apply Primer
It's important to prime the skin before applying makeup. A primer helps the makeup last longer. Apply a primer all over your face using your fingertips.  
 You can get many different types of Primers in different types of finishes: glow finish, matte and hydrating. 
We recommend using our Blur & Matte primer before covering beard shadow. The Blur & Matte Primer was created to blur out the texture of the skin which will help blur the texture of the beard shadow. 
You can shop the Blur & Matte Primer here.
The Palette made for Covering Beard Shadow:
Jecca Blac launched the  Correct & Conceal palette due to  lack of a product that could cover beard shadow. The palette includes two creamy products, Corrector and Concealer. The Correct & Conceal Palette has been designed for layering, and is available in  6 different shades. First, you'll need to apply the Colour Corrector to counteract the blue tone left behind by the beard shadow. Then, apply the Concealer (that needs to match your skin tone) on top of the Corrector and to the rest of the face.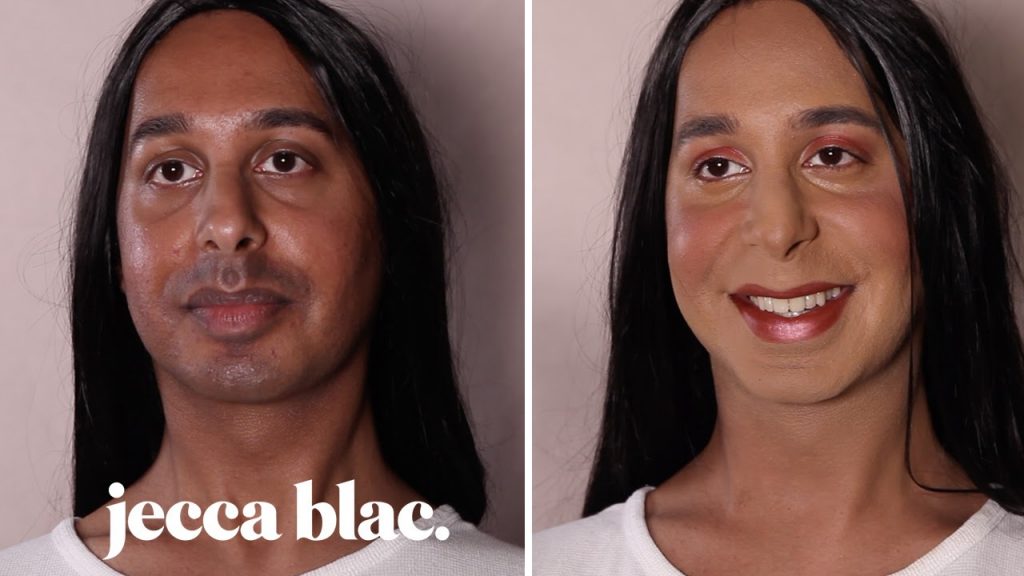 Model: Using Correct & Conceal Medium 5.0 
Step 2. Apply Corrector
A Color Corrector is used to correct the undertones of the skin.  
A Color Corrector counterbalances the undertones  and is the first step before applying Concealer.
Apply the Colour Correct shade first: the pink/peachy shade will counteract the blue-ish tinge left behind after shaving. 
With a round foundation brush, apply a small amount of Colour Correct to the area and blend well. Make sure to apply it all over the shadow area. 
Step 3. Apply The Concealer
Once you've applied the  Colour Correct, it's time to apply the Concealer. You can use the same makeup brush or a clean one if you prefer. Apply the Concealer directly onto the Colour Corrector. Make sure to tap the brush on top, this means that you won't remove the Colour Corrector in the process. 
Once the Concealer has been applied all over the beard shadow. Using the same brush, apply the Concealer all over the face. 
Step 4. Rest of makeup
The Concealer part of the palette can be used all over the base, which is an alternative to foundation. However, if you wanted to use foundation, we would recommend doing this after concealer. 
Step 5. Apply Powder
We recommend using a full coverage powder around the beard shadow to give extra coverage and a matte finish. Apply powder using a large round face makeup brush. 
In Your Bag:
For touch ups during the day/night we recommend packing your concealer and powder. Also remembering to pack the makeup brush that you used. 
Shop Correct & Conceal Here: 
https://jeccablac.com/products/correct-conceal-palette
Shop Blur & Matte Primer Here:
https://jeccablac.com/products/blur-matte-primer
TIP 2: How To Contour To Feminise Features
Jecca Blac launched the Sculpt & Soften Palette: a contour palette that includes a 34 page How To Guide that teaches you how to contour for your needs. The guide goes into detail about how to feminize features using the contour palette. The palette has two shades: a darker shade for contouring and lighter shade for highlighting. 
Choose the right shade
The Sculpt & Soften palette comes in 3 different shades: light, medium and dark. Each palette contains 2 different colors, one for contouring and one for highlighting.
 If you're unsure on what shade to pick, simply send a photo of your jawline or a full selfie to us and we will be able to match you to the best suited shade. 
https://jeccablac.com/pages/makeup-assistance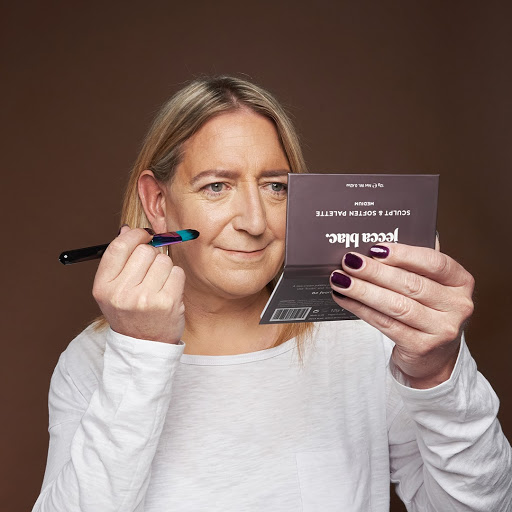 Find the areas where the sun naturally hits your face
Shadow and highlight will show up in a mirror if you have light directly in front of you. For example, cheekbones are a shadow on the face. You want to apply the Contour to the shadow areas, to exaggerate these parts of the face. 
Apply Contour
Firstly, you want to understand the reasons for contouring. If you are wanting to reduce your nose area, apply the Contour shade to the areas of shadow on the face using the above technique. 
It's easier to apply the Contour shade using a small makeup brush before blending in the cream. If you map out your contour first you can make sure that it is even on both sides of the face. 
Apply the Highlight
The Soften shade will highlight areas of the face that you want to show. For example, adding highlight to the brow bone will allow the eye area to look larger. Again, simply map out where you want to highlight on the face and the blend in the product. 
Blend 
Now you've mapped out the Contour and Highlight, you want to make sure that you blend the product in well. The best contour is the ones you can't see, as it's causing an illusion. Therefore, it should be subtle. 
Using a medium sized makeup brush, simply blend the shades in the face. If you only have the one brush, blend the highlight shade in first and then move to the darker shade. This means that you won't be mixing the both shades. As mentioned above, blend the product into the skin until you can't see it anymore. 
 For more tips on how to use the contour palette, the Sculpt & Soften comes with a 34-page guide for different looks. The How To Guide is the perfect way to learn how to contour for your needs. 
Shop Sculpt & Soften Palette: https://jeccablac.com/products/sculpt-soften-palette
TIP 3: ADDING COLOUR TO EYES, LIPS AND CHEEKS
Now you have the perfect base, it's time to add color to your face. One of the most popular makeup requests was how to do eye makeup and what colors to use.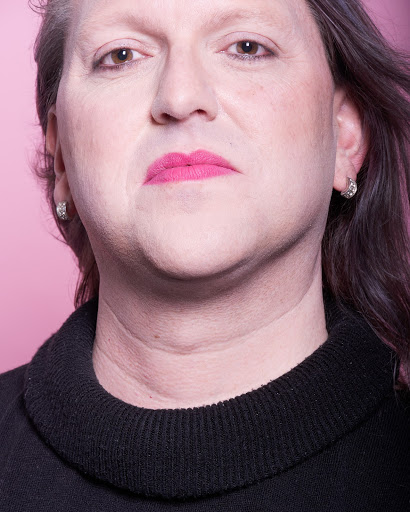 Picking a shade for eyes, lips and cheeks
The best part of makeup is there are no rules. There are no right or wrong colors to use and most of learning about how to do makeup is testing.
However, if you are starting out with eye makeup I would recommend trying to use light shade colors. Therefore, if you use light shades to start with, it will mean that the blending isn't so obvious and mistakes don't show up as easily.
I always pick my eye, lips and cheeks colors by what I am wearing, where I am going and what mood I am in. I don't pick my shades by my skin tone, eye color or hair color- this is just limiting yourself. Yes, it's correct that some colors may stand out with certain eye colors, however it doesn't mean you can't experiment. 
Adding color to your eyes, lips and cheeks
When you are first starting out, eyeshadow can feel a bit overwhelming. You have to make sure the eye area is well primed, not too oily but not too dry. You need to have a few eye makeup brushes to create the eye makeup look. You also need to have the skills of blending. 
I understand the frustration of having to learn all the above, so we created a product: Play Pots. The product is a cream pigment pot that has been designed to be added to the eyes, lips and cheeks. The cream pigment can be applied using your fingertips or a round makeup brush. Simply tap the color onto your eyelids and it adds a lovely eye look that matches the rest of your makeup: lips and cheeks. Apply the same Play Pot onto the lips and cheeks using your fingers as well. It's super easy!
The Play Pots comes in different shade, you can add them alone or use them together. My personal favorite is the Pink Pearl shade, I use this on my eyes, lips and cheeks every day for a subtle day look.
Shop the Play Pots: https://jeccablac.com/collections/play-pots
Below: The amazing Juno Dawson wearing Play Pots on eyes, lips and cheeks. Juno wears:
Gold Touch on eyes
Pink Pearl on eyes and cheeks 
Red Touch on cheeks and lips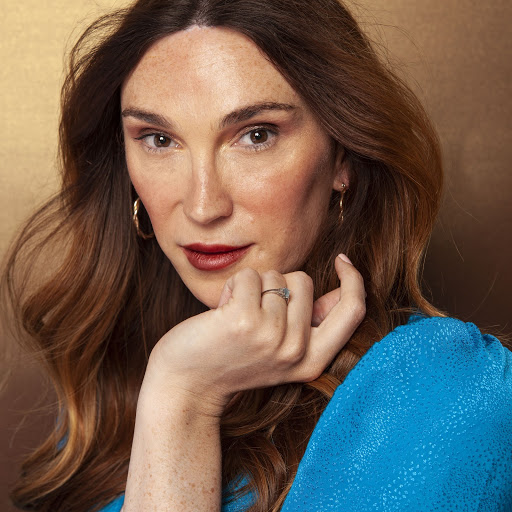 Jecca Blac was founded by Jessica Blackler, who began by offering makeup lessons to trans women and  those who wanted to experiment with makeup for the first time. Jessica was inspired by her clients to create a brand and products that celebrated all makeup wearers.
Jessica shares her tips on the most requested makeup tips. Jecca Blac offers free makeup advice. Simply send a photo via their website to receive makeup advice. 
https://jeccablac.com/pages/makeup-assistance