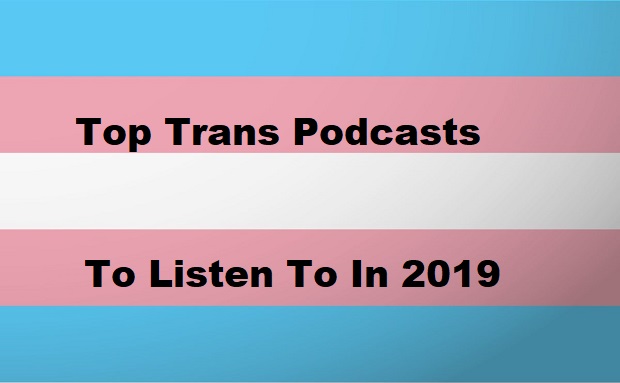 Looking for a new transgender podcast to check out this year? In case you haven't noticed podcasts have exploded in popularity in recent years. Radio is littered with the same 10 songs being played over and over, and all the news stations just try to scare you into believing the world is ending with the same tired rhetoric. Podcasts provide a way for you to consume topics that are of interest to you by people you enjoy listening to. If you are looking for transgender topics outside of the occasional bathroom drama in mainstream media good luck. Podcasts with trans hosts can give you great insight into questions you may be having, help you with your journey or just give you some much needed humor and comfort from someone like you. These are some of the top transgender podcasts we recommend you start listening to in 2019. The list is in no specific order. We think you should check them all out and see which ones you like the best.
1. Gender Reveal – Listen Here
Hosted by nonbinary journalist Molly Woodstock (they/them), Gender Reveal is a weekly podcast that interviews nonbinary/transgender artists, activists, and educators; answers advice questions from listeners; analyzes trans-related news and events; and hopefully gets a little bit closer to understanding what the heck gender is. Recent guests include cartoonist Archie Bongionvanni ("A Quick and Easy Guide to They/Them Pronouns"), author and musician Vivek Shraya ("I'm Afraid of Men"), and sex therapist and educator Sonalee Rashatwar.
2. The Gender Rebels – Listen Here
The Gender Rebels is a weekly question-and-answer podcast that explores life outside the binary; crossdressing, transgender topics, queer life and anything else that helps break down the gender binary. It's hosted by Faith, a transgender woman in Brooklyn, and her cis female partner Kath.
3. Trans Questioning – Listen Here
Sarah and May are two young trans women discussing the marginal experiences of transness, answering reader questions, and trying not to lose hope.
4. Black, Trans, & Beautiful – Listen Here
Yannick Taylor is the host of Black, Trans, & Beautiful which is a podcast from a transwoman's perspective. We specialize in politics, pop culture and everything in between.
5. What The Trans – Listen Here
The host Michelle is here to tell you what the trans is going on. She is from England so for those trans people from the UK this is a great podcast that focuses on the matters that affect you. She also covers a wide range of topics from pop culture to an episode with an in depth look at Chelsea Manning.
Here are a couple other transgender podcasts to check out if those aren't enough for you Marsha's Plate and TransPanTastic.
If you know of any trans podcasts that are must listens please join our community at TransgenderDate and let us know about them. May 2019 be your best and most fulfilling year ever!